Author
Phyllis Martino-Nugent, author of The Duke's Amulet
Phyllis Martino-Nugent is a lifelong history buff and lover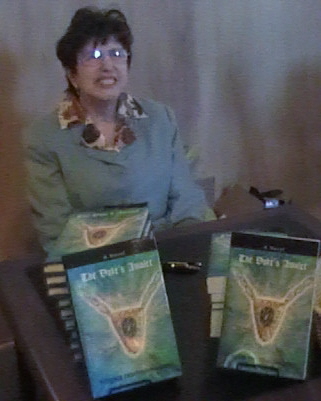 of all things Italian. She lives with her husband in The Villages, FL.
After forty plus years as a legal secretary/paralegal, the author retired in 2006 to complete and prepare her first novel for publication. You may read an excerpt from that novel, The Duke's Amulet, on this website. Also, please look for an excerpt from her second completed novel, The Falcon Takes a Gamble, for which she is actively seeking an agent.
In addition to working on her third  novel, this busy retiree is a wife, mother and grandmother. In 2012, she earned a Bachelor's Degree in History with a minor in Anthropology from The College of New Jersey.
As a second generation Italian-American, the author feels strongly that the richness of Italian history makes an ideal setting for a compelling historical novel. It is the author's intention to cast a positive light on the contributions to western civilization made by Italians and Italian-Americans. That is why Italian history is the focus of her work, and notable Italians appear as characters in her books.
The author has visited Italy four times over the course of her lifetime. Please feel free to go to the "Italian Sojourns" page on this website to view pictures of Italy. You may also want to check out the "Family Recipes" page for enticing dishes that you may want to prepare for your own family.
Ti ringrazio per visitando il mio 'website.' Ciao!